Happy Hope Year to All Spiralists!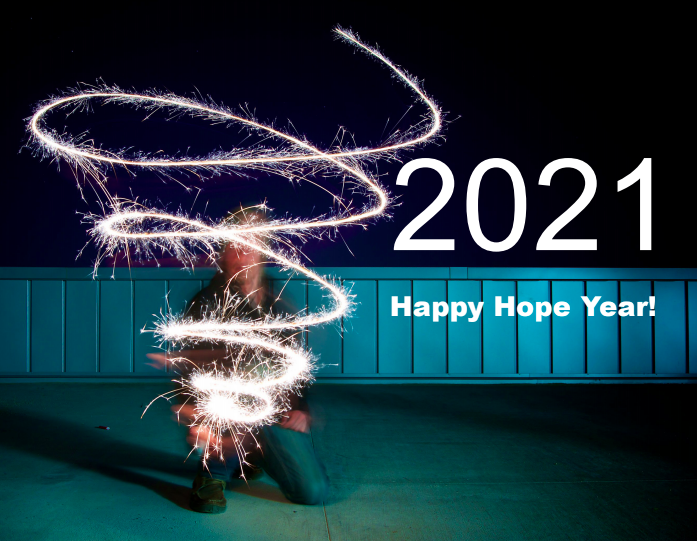 2021 is finally here and we can pause to take a breath and bask in a spirit of hope. While we certainly aren't out of the woods quite yet with 2020's crisis paralysis, now is the time for hope, optimism, vision, dreams and creative expression.
Maybe we can finally begin to think anew about the future and put some of the uncertainties behind us. This can be a time to reimagine and be the creative and strategic force behind making new plans and then committing to making them happen. This can be our New Years' Resolution.
2021 is about "the art of possibility," as Ben Zander says. We believe it can be the year of the "Spiralists;" the people who put a halt to destructive downward spirals and instead choose to spiral up to a brighter future of their own making. Spiralists look beyond today to see their unique, authentic, aligned, belief-building future. A future that is worth working for. These "farseers" envision imaginative ideas, design visionary strategic plans and then implement in ways that flip the downward spirals into ever-expanding upward spirals. These are the dreamers and the doers.
So, here's to the Spiralists amongst us... Happy Hope, Optimism and Dream-Building Year!