We the People. Positive and Purposeful
People everywhere invited to celebrate and activate positive purpose.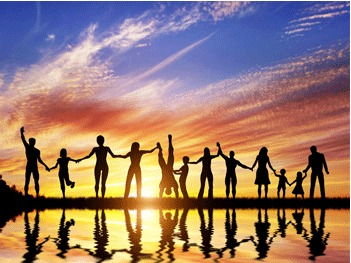 Fort Collins, Colorado – As 2017 nears, people everywhere are invited to join the 'We the People – Positive and Purposeful' campaign! The "We the People" (WTP) community will be given free access to a web-based life activation tool. It is designed to help people create extraordinarily positive transformation in their personal, professional, and community lives by walking them through a series of steps to fully activate and implement their dreams.
People everywhere can join the 'We the People – Positive and Purposeful' campaign by signing up for a free account to access the Life on Purpose tool at: www.MindShareNetwork.com/WTP. By joining the WTP community, people will gain access to the following:
The free Life on Purpose online activation tool
Positive psychology research and relevant articles and videos which will help
people create a positive mindset from which to dream big positive dreams
Motivation and inspiration emails
Special articles, blogs, videos, and more
"Life, liberty, and the pursuit of happiness begin with each and every one of us. We cannot wait for members of the government, business leaders, or even friends and family members to show us the way. With the 'We the People...Positive and Purposeful' campaign, we can find our way together, one person, one dream, one positive life at a time," says Dave Goodman, Chief Executive Officer of The Mindshare
Network and former Vice President and Executive Producer of Walt Disney Entertainment.
"We want to give this tool to the world so people can create their own vision of success, contentment, and happiness. Anyone who is looking to greatly improve any facet of life – relationships, health, business, career, or personal development – and needs a pathway to activate positive change will enjoy being part of the We the People community," says Ed Goodman, Chief Experience Officer of The Mindshare Network.
The WTP campaign is a collaboration between The Mindshare Network and Better World Organizations, both of Fort Collins, Colorado. The Mindshare Network is led by the Goodman brothers. Both have deep histories with Walt Disney Company, which has always been committed to creating happiness around the world. Better World Organizations is led by Mary Zenzen, President. It is dedicated to helping organizations develop a positive mindset and a high performing positive culture through the research and application of positive psychology, the science of human flourishing.
In preparation for the holidays and the new year, they encourage people to share the website and tool as a gift to their friends and families, their companies, and community organizations. Additional tools, including Career on Purpose, Innovation on Purpose, and Healthy Life on Purpose, are also available by subscription and can be found at: www.MindShareNetwork.com.
For more information, contact: Mary Zenzen at mary@betterworldorganizations.com or Dave Goodman at dave@mindsharenetwork.com.