Great Innovators Are Multi-Dimensional and Non-Linear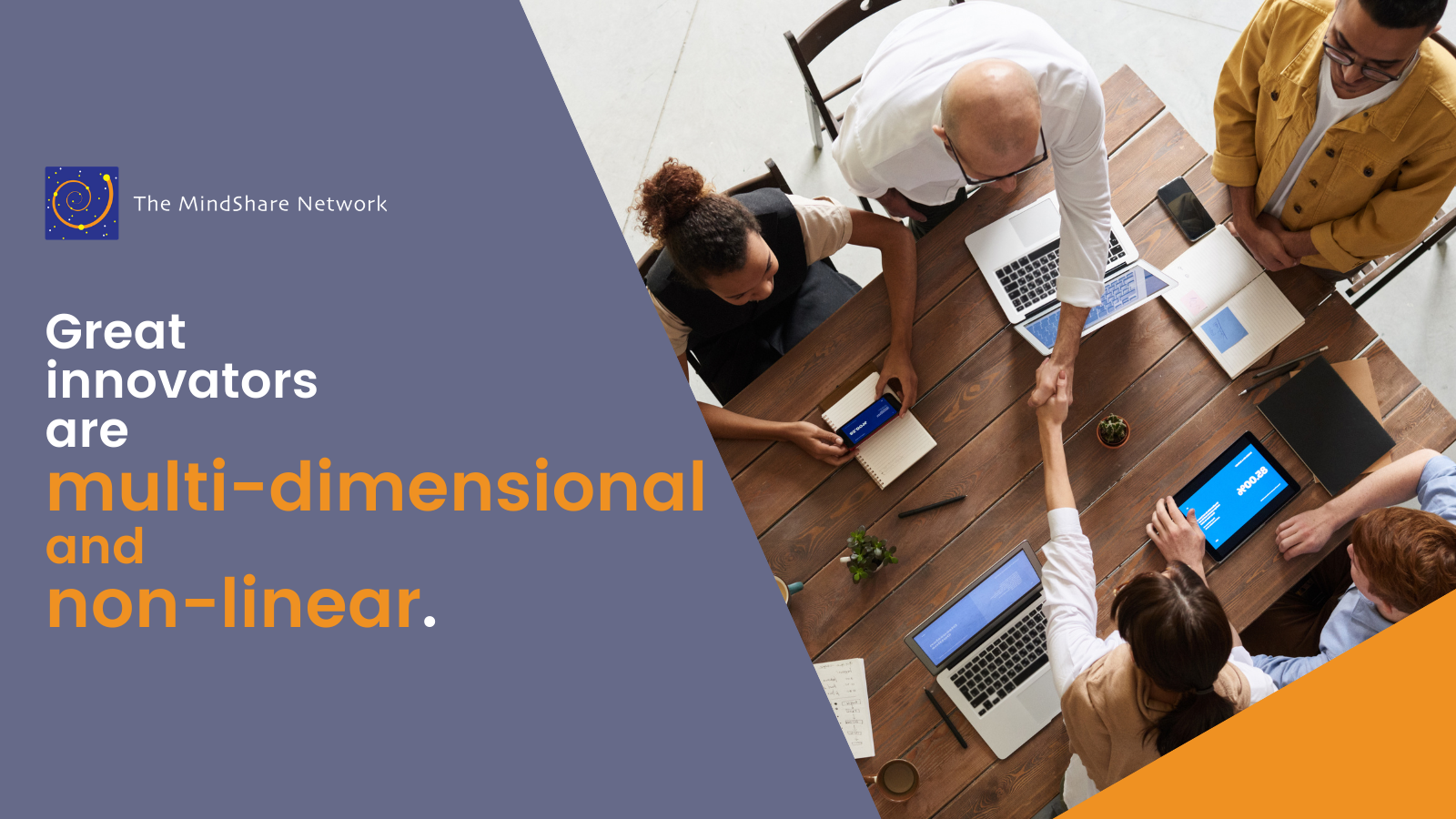 Great innovators are multi-dimensional and non-linear. Let the MindShare Network guide you and your team forward to true innovation.
When you study the great innovators of our time, you find people and teams that thought differently. These individuals and teams looked far beyond incrementalism seeking novel solutions and entirely new and extraordinary ways of creating the next innovation.
Using non-linear approaches and multi-dimensional thinking, they imagined new futures and then worked backward from this perspective. In some cases, thousands of ideas were explored quickly until the best and brightest were discovered.
Today, a new methodology has been envisioned, tested and applied to a great many challenges and opportunities. It is called Spiral Thinking and its' founders at the MindShare Network are bringing it to businesses and organizations to guide teams to envision, execute and experience a transformed and truly innovative future.
Multi-dimensional and non-linear thinking isn't just for the most gifted and famous innovators anymore. The New Extraordinary is accessible and there couldn't be a better time to find positive innovation.